Charges Against Edwards Will Go Forward
Published: Saturday 29 October 2011
"The case could include a cast of characters whose lives have been the subject of tabloid journalism, tell-all books and national intrigue."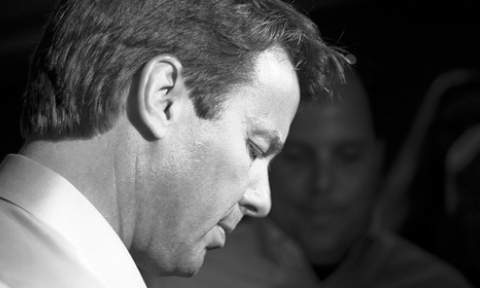 A federal judge's decision Thursday to reject a request from John Edwards to toss out criminal charges against him could open 2012 with a high-profile trial testing the sweep of election law.
The case could include a cast of characters whose lives have been the subject of tabloid journalism, tell-all books and national intrigue.
It could also be a well-watched curtain-raiser of the 2012 political showdown in North Carolina, a battleground state in the presidential race and the place where Democrats plan to hold their national convention in September.
Edwards, 58, could be the first former presidential candidate brought to trial on accusations that he violated campaign finance laws by secretly obtaining and using contributions from two wealthy supporters to hide his mistress and her pregnancy from the public during his unsuccessful bid for president in 2008.
Not only could the case highlight the campaign tactics of a former presidential candidate at a time when the two primary parties are trying to hone their messages in an important election year, it also could turn the focus toward a Republican prosecutor with political ambitions of his own.
On Thursday, after Judge Catherine Eagles issued her rulings in open court, Edwards said he was not surprised by her unwillingness to dismiss the case at this point in the legal proceedings.
At this point in the process, when no evidence has been presented, Eagles said, she must rely heavily on what prosecutors put in their indictment and accept the allegations as true.
"What's important now is that I now get my day in court," Edwards told a throng of media outside the federal courthouse in Greensboro. "What I know with complete and absolute certainty is I didn't violate campaign laws."
Prosecutors contend that Bunny Mellon, 101, a philanthropist in Virginia, and the late Fred Baron, a wealthy Texas lawyer, paid more than $900,000 to cover living, medical and other expenses for Rielle Hunter, a videographer with whom Edwards had an extramarital affair and a daughter.
Prosecutors argue the payments were campaign contributions meant to hide the infidelity and child so Edwards could maintain his image as a family man and keep his 2008 presidential bid alive. They also contend the contributions exceeded legal limits.
But defense lawyers argue the payments were gifts from Edwards' wealthy friends to others, not him, to help with a personal matter. They argue he was trying to hide his adulterous relationship from his wife and family.
On Wednesday, Edwards and his defense team tried to persuade the judge to toss out the case before trial with a multifaceted argument.
They argued the charges were unconstitutionally vague, that no crime occurred and even if one had, the government did not give the former candidate "fair warning" that his conduct would violate campaign finance laws.
They also described the case as one driven by a politically motivated prosecutor - George Holding, a former U.S. Attorney for North Carolina's Eastern District and a George W. Bush appointee - who pursued a criminal theory that if allowed to proceed to trial could turn campaign finance law on its head.
Eagles noted that some of the defense team's arguments had merit that would be better decided at trial, which is slated for January. But at this stage of the legal proceedings, with no evidence presented, Eagles said she had to rely heavily on what prosecutors had alleged.
She raised uncertainty about whether some of the alleged incidents occurred in the district where the charges were brought. She also questioned, as the defense did, how Edwards could aid and abet himself, as charged in one of the six felony counts.
"I'm required to accept allegations as true," Eagles said. "These things are more appropriately evaluated at trial."
Eagles rejected outright that this was a case of prosecutorial misconduct, saying there was a lack of hard evidence of political motivation by Holding, the prosecutor who led the investigation who has announced his plans to run for Congress on the Republican ticket.
Abbe Lowell, a member of the defense team, said that although the outcome of the hearing this week did not go the way the defense had hoped, he was heartened by some of the judge's comments and questions.
In their requests for dismissal, the defense said they hoped to better frame some of the thorny issues for the trial stage. Sometimes the issues can be resolved before evidence is presented, the defense team said, but often they cannot.
"It means this is just a beginning," Lowell said.
What Eagles did, he said, was: "She did put the can down the road, and that can has some dents in it."
Get Email Alerts from NationofChange