The GMO that Could Have Killed Nearly All Life on Earth
Published: Tuesday 26 March 2013
Fortunately for us, we were fortunate to have Dr. Elaine Ingham of Oregon State University get our back and use some critical thinking.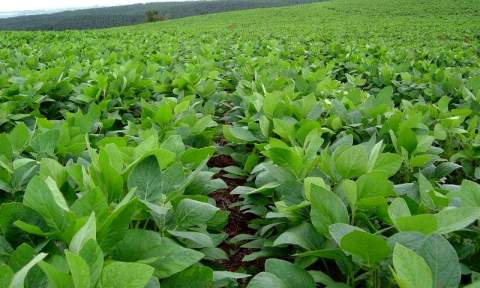 Meet Klebsiella Planticola, perfectly harmless and abundant in natural form, but after some tinkering by biotech scientists thinking their "invention" would save the world's problems it very likely could have become the most deadly biological weapon known to man.  These little guys belong to a family of enterobacteria, most of them live in places like our guts in a healthy harmony, they live on the digestive systems of plants, the roots.
Normally Klebs P. partially digests incoming nutrients and produces a mildly alcoholic slime of sorts that coats the root system and helps the plants better absorb and use some nutrients, so some scientists a while back,"What if we could bioengineer these things to create alcohol super-efficiently and super strong?"  Potentially, they figured, all organic waste could be fed to this bacteria to create super potent high octane ethanol biofuel, fertilizers, grain alcohol that could be used for drinking, cooking, and cleaning, etc., solving so many of the world's most recognized sustainability issues.  This was really, really starting to look like something amazing, so amazing it could have the potential to "Save the World."
Engineer it they did, the newly invented biotech strain of K. planticola had become the most effective tool for creating alcohol out of decomposing organic matter ever known.  As you might expect, the scientists were so excited they were announcing their creation to the world's scientific community as the answer to our problems, ready to release it as the  US EPA had approved it for field testing since there were no environmental toxins present in the resultant pure ethanol and mineral end product.  Fortunately for us, we were fortunate to have Dr. Elaine Ingham of Oregon State University get our back and use some critical thinking.  She instead chose to hold off the field testing so that she could do a fully controlled and enclosed test herself on wheat growing in containers.
She had one control with no Klebsiella planticola present at all, one with the natural strain, and one with the genetically engineered strain of the bacteria.  And alas, the experiment only took a week before it was quite clear that the GE bacteria killed the host plant mercilessly.  See, the thing is that alcohol is very poisonous to plants, they can't take it at all unless diluted a very great deal; this bacteria on the other hand had been designed to produce the purest and strongest alcohol possible as quickly as possible.  So, as the good doctor had suspected, the GE strain of K. planticola quickly killed all of the exposed wheat of alcohol poisoning very quickly.  If she had only tested the toxicity of the alcohol on plants as the EPA had, she would clearly come up with the results that alcohol kills plants but we don't have to put it on them.  She was smart enough to think a bit further, practicing the scientific principle of precaution, and recognize that they were modifying one of the most common bacteria in the world and that if any at all escaped it would quickly multiply as bacteria tend to do (the genetically altered DNA can also spread to bacteria through horizontal transfer, as if it were a bacterial flu of sorts) and could travel very quickly as it could also survive in the digestive systems of many animals, potentially going completely worldwide in a very short period of time.
One lone scientist potentially saved the world by speaking up and saying,"Maybe we shouldn't do that," something thatwould be nice to hear from a great deal more scientists on occasion.  Especially after all the disturbing things we're continuing to uncover about the damages that genetically engineered foods such as most corn, soy, canola, and more.  Think first, act second, and thank you Dr. Ingham.