The Making of a Leader
Published: Saturday 19 January 2013
Regarded as one of the greatest nonviolent world leaders, King's accomplishments go far beyond sex, race, color or creed; he led campaigns against poverty and international conflict and was an advocate for contraception.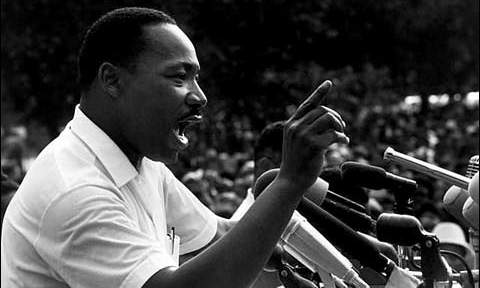 Achieving progression for racial equality, Martin Luther King Jr.'s legacy will be memorialized on Monday in cities, at parks and churches and through various other statures around the world. His teachings, which took a culturally sensitive approach to promote human rights, was inspired by King's Christian faith and the teachings of Mahatma Ghandi. His nonviolent concept led to the African-American Civil Rights Movement in the late 1950s and 60s and changed the progress of human race.
Martin Luther King Jr. Day, reflective of his civil rights achievements, celebrates his birthday as a national holiday recognized worldwide. Not only is he the only non-president to have a holiday dedicated in his honor, King is also a non-president featured on the Great Mall located inside the nation's Capitol Building.
Regarded as one of the greatest nonviolent world leaders, King's accomplishments go far beyond sex, race, color or creed. He led campaigns against poverty and international conflict and was an advocate for contraception. King's seemingly impossible goals were achieved through the power of words and the strong principles he maintained through life.
King was a minister, freedom fighter, martyr and leader whose words and actions are continuously taught in the classroom and studied by scholars and world leaders alike. His influence is remembered through the following achievements:
Named the spokesperson for the 1955 Montgomery Bus Boycott, a protest started in Montgomery, Ala. to eliminate race segregation on buses, King helped organize a campaign consisting of "universal participants within black communities" who refused to ride the bus. It took 381 day of collective efforts before the U.S. Supreme Court ruled race segregation via transportation unconstitutional and therefore integrated bus lines.
During the late 50s, King, who was an advocate for contraceptives, focused his efforts on the work of Planned Parenthood and sat on its support committee. He felt it was a couple's choice to decide the number of children to have. King thought it important to teach the citizens of the U.S. about contraceptives and stop any "unwanted pregnancies."
In 1957, King was appointed the president of the Southern Christian Leadership Conference (SCLC), an organization to support the civil rights movement, and, by 1963, he led a non-violent campaign made up of several civil rights groups in Birmingham, Ala. Birmingham, which was said to be the most segregated city in the U.S. at the time, was the site of King's writing of "Letters from a Birmingham Jail." Today, the "manifesto" is a "required reading in universities worldwide" and this outrage over "police brutality" toward blacks stimulated the push for civil rights legislation.
King was the force behind the "March on Washington" in 1963, which inspired millions of people to gather at the national mall in Washington, DC and listen to him deliver his famous speech, "I Have a Dream." His powerful words and organized efforts sought him a leader of the Civil Rights Movement and encouraged the U.S. to "act on civil rights."
In 1964, King was the youngest person to win the Noble Peace Prize and captured the attention of the audience during his acceptance speech at the age of 35. That same year, Congress passed the Civil Rights Act making it illegal to discriminate against a race in hiring, public accommodation, education or transportation in part for King's organization and demonstration of "March on Washington."
By 1965, Congress passed the Voting Rights Act, which gave African-Americans the right to vote, after King led the March for Voting campaign. It was at this point, King began focusing his efforts against poverty to fight for economic justice.  He organized the "Poor People's Campaign" as a way to help impoverished Americans fight for economic change. He also delved his efforts for international peace vowing against U.S. foreign policy and strongly opposing the Vietnam War. 
On April 4, 1968, King's 13 years of civil rights leadership came to an abrupt end when he was assassinated in Memphis, Tenn. The life and legacy of King will always be remembered for his stance on social justice and creating equal opportunity not just for blacks in America, but the entire human race. His achievements brought about a new era for America that will continue to be a work in progress.