New Report Focuses on Making Farm Animal Welfare a Corporate Responsibility
Published: Thursday 21 March 2013
The headline findings from the Benchmark showed that while 70 percent of the analyzed companies recognized the management of farm animal welfare as a business issue, it's receiving far less attention on "corporate responsibility agenda(s)."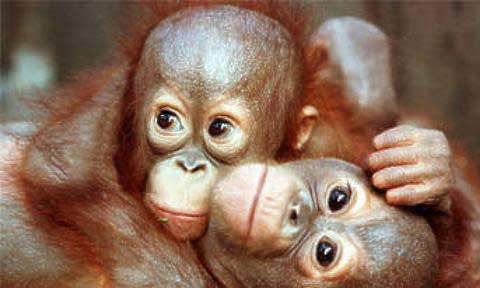 As traces of horsemeat were found in beef products, bacteria was linked to hard-boiled eggs and salmonella caused a chicken recall, farm animal welfare is becoming an increasing priority of consumers. But in a new report released by the Business Benchmark on Farm Animal Welfare (BBFAW)—a U.K. based advocacy and research group—it showed that the growing importance of industrial farm animals' well-being and health isn't being taken as seriously by food companies.
Being the first global measure of its kind, the Benchmark studied 68 global food companies and discovered that "many companies in the industry could be doing more to manage the business risks or opportunities associated with farm animal welfare," according to the report.
With the governance from Compassion in World Farming and World Society for the Protection of Animals (WSPA)—global organizations leading in animal welfare—the Benchmark was designed to help improve farm animal welfare standards in the food industry and to consider it as a business issue among companies and investors.
The "ground-breaking" report results were first revealed in February at an investor event in London in hopes it will continue to be used as a "framework tool to help investors, companies, NGOs and other stakeholder understand farm animal issues and the relative performance of food companies in this area," according to BBFAW, whose next report is schedule for release in August.
The headline findings from the Benchmark showed that while 70 percent of the analyzed companies recognized the management of farm animal welfare as a business issue, it's receiving far less attention on "corporate responsibility agenda(s)," according to the report. It went on to determine that no formalized policies or specific commitments have yet to be fortified by many of these companies; only 46 percent have a formal farm animal welfare policy, 41 percent provided testimony on how their approach is managed by senior level management and only 26 percent of the companies have actually published their objectives for farm animal welfare.
As way of representing each individual company's performance, the Benchmark created a tier structure starting with Tier 1, leaders in farm animal welfare through Tier 6, companies with no corporate responsibility on their business agenda. Most companies (62 percent) found their place in either Tier 5, which determined that some evidence of farm animal welfare was present on their business agenda, or in tier 6. The U.S.-based companies among the bottom two tiers were Wal-Mart, Burger King, Sara Lee, Yum! (parent company of KFC, Pizza Hut and Taco Bell restaurants), Nestle, Kraft Foods and Starbucks.
These findings determined that the "underdeveloped" practices across the food sector, including retailers, service companies, manufacturers and producers, are having a negative effect on food companies' final products.
While food companies said that the high costs of producing "industrial meat" is causing them to cut costs wherever necessary, the Benchmark aims to be the tool to help the food industry implement or enhance farm animal welfare and be a resource to inform investors and stakeholders of the food companies responding and managing their practices effectively.
The Benchmark concluded that, as more consumers demand "higher welfare products, the consequence of adopting higher farm animal welfare standards is likely to be a core driver of business value over the next decade." Not only are consumers' interests a driving factor for higher welfare systems, but also access to new markets, possible cost savings and brand enhancement have food companies starting to take action.