The US Economy: 'One Big Hedge Fund'
Published: Tuesday 17 December 2013
Let us all give the debt back to its rightful owners, the International Banking cartel.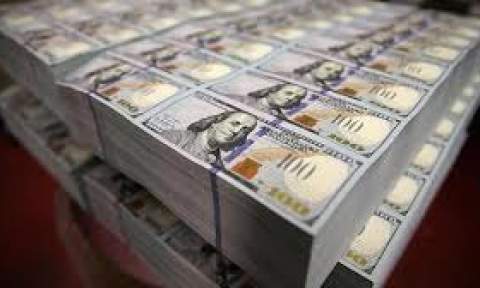 Just a little more than a month ago the U.S. Congress screamed they didn't have enough money to continue business as usual, and that loans would be defaulted on if a huge influx of cash, i.e., the raised debt ceiling wasn't approved. This tale reeks like other fishy stories, similar to the ones we were told when huge bank bailouts ensued prior to massive Libor scandals and international fraud which most of us are still wrapping our heads around.
"The regional Federal Reserve banks are not government agencies...but are independent, privately owned and locally controlled corporations." - Lewis vs. United States, 680 F. 2d 1239 9th Circuit 1982
Max Keiser, a former stockbroker calls it like he sees it: "The U.S. economy is just one big hedge fund." It started with the Federal Reserve and it hasn't stopped its wheeling and dealing, stealing and warring since then. The manipulation of markets to feed the addiction of defense spending, torture, extraordinary rendition and overseas bombing, as well as droning, and stealing other countries' natural resources is how those who run this country feed their addiction, but every junkie hits a wall.
The likes of J.P. Morgan, Lloyd Blankfein of Zero Hedge notoriety, HSBC, Barclays and other notorious movers and shakers in the market manipulation industry can't do this forever. The predictions these companies make for the valuation of almost every traded commodity—whether it is gold, or peanuts, is completely contrived. This only works when people don't know it.
"The Federal Reserve banks are one of the most corrupt institutions the world has ever seen. There is not a man within the sound of my voice who does not know that this nation is run by the International bankers."- Congressman Louis T. McFadden
Matt Taibi, of Rolling Stone, puts forth that the banks think they are so big that there is no scandal that they cannot overcome. They certainly overcame the Libor scandal,  which fixed global interest rates to the tune of a $500 trillion dollar profit. Don't let those big numbers numb you because they are only about to get bigger before these financial tyrants loose their shirts forever.
MIT professor Andrew Lo even said it: "Dwarfs by orders of magnitude any financial scam in the history of markets." You would think that would be enough for these big shots to curb their addiction of living off Americans' hard earned money while they wheel and deal with each other like pixies trading gold dust.
The Libor scandal was nothing though, at least not in comparison to what is really going on. Evidence of even bigger schemes among the biggest banks are just being uncovered and they are manipulation or already manipulated markets. Think exponential fraud. According to Taibi, the latest scandal would make the entire U.S. Federal budget, multiplied 100 times, look like peanuts compared to the profit these companies have been able to steal from us and then charge us, via tax dollars and government bailouts, to recoup their lavish gambling addictions.
Everything from gold to silver prices have likely been fixed (as evidenced by recent investigations by the CFTC here in the U.S. and the Madrid-based International Organization of Securities Commissions even though the investigation was dropped).
Business Insider reports that energy markets, including wholesale gas prices, are rigged. These are only a few of the markets that are being manipulated like computer games so that big companies can profit at the expense of the working class. Foreign exchange markets that make upwards of $5 trillion a day are also likely rigged.
There is only a little difference between how these grand scams are perpetrated by white collar criminals and the bang-bang mafia that used to just break your fingers if you didn't pay your 1000 percent interest rate loan back. These modern criminals rely on the fact that most people have no idea what naked short selling is, or that markets are suppressed and stimulated with false flag events. They conduct that these "bets" by front-running, grand theft, fraud and open-ended low, or no-interest loans from governments, which we pay with our tax dollars, are market manipulation. Interest rate bailouts are just a drop in the bucket.
If people really want to stop the unemployment rates, they need to halt the ridiculous inflation of goods and services and stop being taxed, literally, to death. Then we have to stop funding the financial criminals with bailouts, ignored debt ceilings and lackadaisical Wall Street regulation. Finally, it is time to end the Federal Reserve once and for all. It is not mathematically possible to pay off the U.S. debt now, but only because it was contrived to begin with.  Let us all give the debt back to its rightful owners, the International Banking cartel.
"It is well that the people of the nation do not understand our banking and monetary system, for if they did, I believe there would be a revolution before tomorrow morning."-Henry Ford