US to Take Closer Look at Flood of Corporate Political Spending
Published: Wednesday 9 January 2013
"We've seen a 400 percent increase since 2008 in political spending by outside organizations," Rob McCord, treasurer for the state of Pennsylvania, said Tuesday in a conference call to discuss the new SEC moves.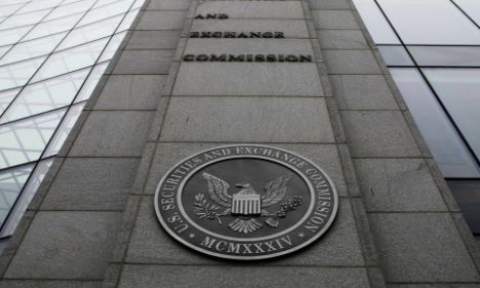 Civil society actors and the some corporate groups here are reacting with excitement to indications that the U.S. Securities and Exchange Commission (SEC), which regulates the country's stock exchanges, is likely to take up discussion over new rules that would mandate the public disclosure of all political spending by U.S.-listed public corporations.
With the issue now on the SEC's agenda, a formal announcement is slated for April, with a period of public input to follow. On Tuesday, a broad coalition of academics and activists urged the commission to move swiftly.
The move comes in the aftermath of a contentious U.S. Supreme Court decision that opened the possibility for nearly unlimited anonymous corporate spending on political causes. Many warn that the decision led to the most expensive election cycle in history, concluding in November after political spending amounted to some six billion dollars nationwide, much of it untraceable.
"We've seen a 400 percent increase since 2008 in political spending by outside organizations," Rob McCord, treasurer for the state of Pennsylvania, said Tuesday in a conference call to discuss the new SEC moves.
"The creepy thing is that more than 60 percent of this money was from super PACs" – political action committees allowed to spend unlimited amounts of money – "funded by just over 100 individuals."
The Supreme Court, in a 2010 decision known as Citizens United, ruled that corporations' right to engage in political spending – seen as an extension of free speech – cannot be limited. Yet the justices were also adamant in their support for transparency of that spending.
While the case enraged activists and scholars, particularly on the political left, the recent election saw such an avalanche of spending – particularly noticeable in certain state-level campaigns – that many across the country are today feeling that something significant has changed.
"I hear from my constituents – people are really outraged with the effect that big money is having in politics, and the impact that this is making on how we govern and run elections," John Sarbanes, a member of the U.S. House of Representatives, told journalists Tuesday.
"There's an absolute chorus out there among ordinary Americans who are fed up that their government and campaigns have been taken over by special interests, and they expect the Congress to do something."
According to a survey taken in October, at the height of the recent presidential election, an overwhelming majority of U.S. citizens – 77 percent – said they would favor a requirement requiring public disclosure of all corporate spending on political activities; 45 percent were "strongly in favor" of such a measure.
Investor demand
While several pieces of legislation have been introduced in Congress that would require such disclosure, Sarbanes notes that there is much that can be done at the regulatory level, as well.
The SEC's actions may have been motivated by a growing backlash by corporate investors. Since Citizens United, many shareholders have become increasingly worried about being cut off from any details about their company's political spending – specifics on amounts given, to whom or, of particular importance, the strategies behind such policies.
"Political spending disclosure is necessary for the smooth functioning of markets, and fits comfortably within the securities laws and the SEC's framework," Alya Z. Kayal, director of policy and programs at the U.S. Forum for Sustainable and Responsible Investment, a Washington association, told IPS.
"It is an important tool that helps shareholders, investors, management and directors deal with significant risks that can threaten companies and shareholder value."
The forum has highlighted disclosure as a central priority for its work this year. As highlighted in a trends report released in November, Kayal notes, the forum's research "found that a leading concern for shareholders, especially since the Citizens United decision, is corporate political spending and lobbying; investors filed more than 100 resolutions annually in 2011 and 2012 seeking better review and disclosure by portfolio company management of these activities."
A bipartisan committee of law professors filed a petition to the SEC requesting rules on this issue in 2011. Since that time, the SEC has received some 323,000 public comments in support of the petition – the most significant public response the commission has ever experienced, garnering around 150,000 more comments than the next largest response.
"If you look at the responses to the petition, investors have been clamoring for this information for some time," Robert Jackson, a professor at the Columbia Law School and one of the lead filers of the petition to the SEC, said Tuesday. "Shareholder proposals for spending on politics have become the most requested type at large public companies in the U.S."
Unchecked authority
While the SEC's next moves are not yet certain, supporters say that several signs suggest that it is very likely that the body will indeed take up the rulemaking discussion on corporate political spending. In anticipation of such actions, several major actors have begun to build resistance.
The U.S. Chamber of Commerce, the country's largest business lobby group, has already stated its opposition to any new disclosure rule. According to Public Citizen, a consumer advocacy group, the Chamber was the single largest outside spender during the 2010 election, and distributed another 36 million dollars during the 2012 campaigns, while refusing to name donors.
In a Jan. 4 letter to the SEC obtained by IPS, the Chamber and two dozen other industry groups warned against the petition's overly broad scope, the SEC's own lack of expertise in regulating political activity, and the potential violation of corporations' freedom of speech.
The letter also suggests "there is no evidence whatever that shareholders generally are clamoring for this information" and that, anyway, a rulemaking initiative "cannot be justified on the theory that political activity harms shareholder value – the evidence plainly shows that corporate political activity enhances shareholder value."
Yet Adam Kanzer, with Domini Social Investments, counters that there is "Lots of strong institutional support for this rule … (from those) looking to invest in companies with superior products, not with superior access to politicians."
He continues, "Currently, CEOs across the country have unchecked authority to spend other people's money on political campaigns. Companies repeatedly say their political spending is in our best interests, but we'd like to assess that for ourselves."