News Report
We must be posing a real threat – biotech has tripled their spending in the first six months of 2014, to defeat GMO labeling measures. That's a lot of wasted cash spent to try to continue dumping glyphosate and Bt toxins on a planet who hardly desires to eat GMO food. Last year, the Grocery Manufacturers Association (GMA), comprised of Monsanto Co, DuPont, and other biotech giants, along with big junk food makers like Kraft, Coca-Cola Co and PepsiCo Inc., all tried ...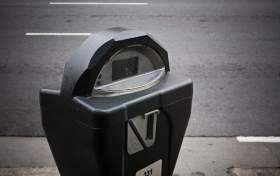 News Investigation
If giving money to panhandlers makes you queasy but refusing them makes you feel like Ebeneezer Scrooge, one California city thinks it has a solution for you. There are now scattered around Pasadena that will collect money for organizations that help the homeless, the Los Angeles Times reports. The goal of the group behind the meters — the Real Change Movement — is "to through small change and credit card donations," according to a release on the organization's website. It hopes the ...
News Report
While deadlocked on whether an LAPD officer had been negligent in killing an unarmed naked man, a federal jury has rejected claims that the officer used excessive force. Based on the trajectory of the fatal bullet, the victim's family believes the killing of Reginald Doucet, Jr. was unjustified. On January 14, 2011, Reginald Doucet, Jr. took a taxi from a nightclub in Hollywood to his apartment in Playa Vista. Realizing he did not have enough cab fare, Doucet got into an ...
Op-Ed
On Sunday, September 21st, a huge crowd will through the middle of Manhattan. It will almost certainly be the largest rally about climate change in human history, and one of the largest political protests in many years in New York. More than 1,000 groups are coordinating the march -- environmental justice groups, faith groups, labor groups -- which means there's no one policy ask. Instead, it's designed to serve as a loud and pointed reminder to our leaders, ...
Op-Ed
This post originally ran on Russia on Thursday pushed back against President Obama's state plans for taking on the on television: "The U.S. president has spoken directly about the possibility of strikes by the U.S. armed forces against ISIL positions in Syria without the consent of the legitimate government," "This step, in the absence of a UN Security Council decision, would be an act of aggression, a gross violation of international ...